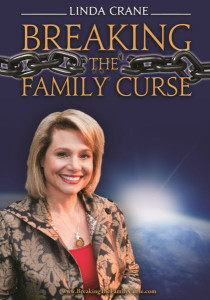 Breaking the Family Curse Digital Download by Linda Crane explains how you can connect the dots for yourself to whatever areas of your life not working well. This easy step-by- step process takes you to the next level and explains how the connections we make knowingly or unconsciously have and will continue impacting our lives and those around us. Linda demonstrates and explains in 7 steps, how unspoken, unwanted, unresolved life energy, keeps us from permanently dissolving the lack and pressing problems in every area of life. Included are examples from Linda's own life history.
Price: $37.95     Buy Now
---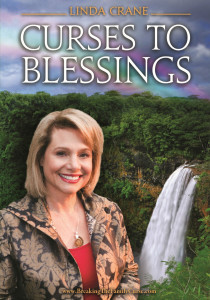 Your beliefs can either hurt or heal.
It all depends on what you know – or don't know!
Curses to Blessings is the sequel to Breaking the Family Curse. It was created as a unique stand-alone product, yet it can be combined with Breaking the Family Curse to accelerate your progress for creating and inviting more blessings into your life. This audio course reveals the secret process, going from what we believe or experience as a curse, to transforming that curse, as well as stuck energy, into blessings. Curses to Blessings offers a unique, engaging, life changing process. It provides the opening space for blessings to show up in your life in ways that you may never have thought possible before.
Your heredity does not have to be your destiny!
Our fate is not predetermined or set in stone. Our genetic history does not have to be a curse holding us to the dictates of our heredity, family, relatives, and ancestors before us. The steps in Curses to Blessings free us from the fate experienced by the generations of family history before us. Imagine yourself transcending these long held patterns. It's not as difficult as you may believe – Curses to Blessings reveals your ability within yourself to change your life.
Take your destiny into your own hands. Turn Curses into Blessings, and experience your life as it was meant to be!
Price: $22.95     Buy Now
---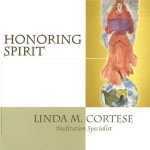 Honoring Spirit Meditation Techniques
This Downloadable Meditation Album by Linda Crane includes the following tracks:
1. What is Meditation
2. How We Communicate With Our Inner Selves
3. Breathing Techniques
4. A Relaxation Process
5. Guided Visualization Meditation
Total Time: 1 Hr 7 Mins
Price: $15.95     Buy Now
---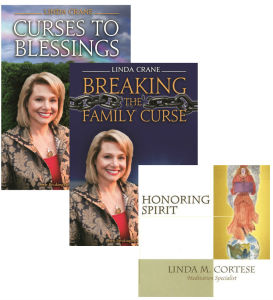 Instant Download Package SAVE $21.00!
Get the instant download of Breaking the Family Curse, Curses to Blessings and Honoring Spirit Meditation Techniques and SAVE $21!
Price: $55.85     Buy Now